About Me.
My everyday work is presented here, i do what i love.
You can find here who i am, what i do and my social networks connected with me, enjoy!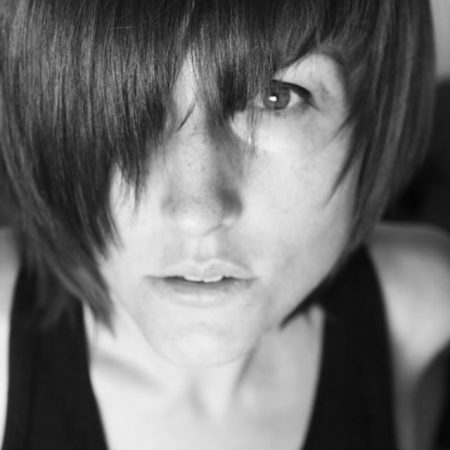 Cathy Silvia Voget
(Wersja w języku polskim poniżej! Proszę zeskroluj w dół :D)
Real name: Kasia Sylwia Wojcik, was born: 01.01.1987. in Starachowice in Świętokrzyskie Mountains, Poland.
is a multidisciplinary artist, designer, creative director and PR specialist.
She graduated University of Lodz, Poland with two specializations: Cul-
ture studies, Theatre knowledge (where she gain knowlegde about
animation, film making, film & theatre production &  new media) and
Pr and  Marketing in Arts.  She was always hungry for more and in be-
tween her faculty classes she participated as a free listener at the His-
tory of Fine Arts faculty, at the History and Philosophy department
were she decided to assighn to an Art Academy. She finished Academy
of Fine Arts Wrocław, Poland with the major of Painting . At the Art Academy she participated in studio photography workshop lab, and digital/multi-media classes.
In 2018 She graduated from her fourth specialization- Fashion Design at Fashion and Fine Art Academy In Lodz, Poland, (ASP Lodz). One week after graduation she got an invitation to present her 8 look diploma collection at Central Museum Of Art and Textiles in Lodz (Marka Wspiera Markę). Soon after gratuation She was invited to 3 exhibitions where 2 of them were during most prestigues competition for young Polish Fashion designers- at LODZ YOUNG FASHION AWARDS. Two months after the graduation she received invitation to show her already 12 look collection at Vancouver Fashion Week in Canada, and few months later invitation for events and shows during Fashion Week in UK London and Romania Feeric Fashion Week to present SS20 collection. In May 2019 she become a SEMI-FINALIST of prestigues Fashion Design competition OFFfashion, Poland.
Press publication about Cathy you may find in:  Appareal, New Zealand; WGSN- the most famous international Fashion platform; Fox Life TV, Italy; HUF- Magazine, UK; The models magazine, UK; V-FILES New York; 33-magazine, Italy; Daily Hive & Refinery29, Canada; Sortimentos, Brazil; La Mode Info, Poland & more
She also love to travel and explore. During last year at University she got
an opportunity to study in Slovenia, Koper, at the University of Primorska
14 km to italian border. She studied: Culture studies and anthropology at
the specialization:  film making and new media. Member of a Leonardo
Da Vinci project CCBC. Cross Cultural Business Communication, involving
bussines aproach on the field of multicultural diferences between Europe
and Asia.
While that period she had an amazing possibility to travel and explore
many countries during eurotrips and made friends for life 🙂
During academical years:
Actress and performer of Napięcie Theatre. Finished two
year  acting workshops  with Dariusz Leśnikowski from Pstrąg Theatre,
Boal technique and Tomasz  Rodowicz from Chorea Theatre technique
based on Gardzienice Theatre School workshop. Worked, cooperated
and voluntiered at many festivals  workshops with: Nowy Theatre, Łódź,
Grand Musicial Theatre, Łódź,  Powszechny Theatre, Łódź, Realistyczny
Theatre, Skierniewice
Exhibitions and Fashion shows from 2014-
Fashion Show OFFfashion  SEMI-FINALS, Kielce, Poland 31.05.2019
Feeric Fashion Week SS 20 , Transilvania, Romania /fashion designer 7 looks
Vancouver Fashion Week FW19/20, Vancouver, Canada /fashion designer 12 looks
Fashion Show at Central Museum Of Art and Textiles, Lodz, Poland- Fashion Show/fashion design and all over prints on textiles
Exhibition 'PRINT IN FASHION' at LODZ YOUNG FASHION AWARDS; Gallery House of Literature, Lodz, Poland- Fashion design and all over prints on textiles
Polish National Museum of Arts, Cracow/paintings
Exhibition at Lodz Young Fashion Awards, Construction in fashion (on exhibition was presented dress sewed by me, i also made full dress pattern construction and cuting)PIOTRKOWSKA GALLERY
Exhibition at Centre of Knowlegde and Art, Gallery Hol, Academy of Fine Arts, Lodz, Poland- Fashion design and all over prints on textiles
ICE Congress Centre Cracow/paintings
Ale Plama, gallery of modern art MD-S, Wrocław/animation
Gallery Aquarius, Łódź/painting
Nasza Gallery, Open exhibition festival', Łódź/paintings
Festival 'Night of Museums', Niebostan Cafe, Łódź/paintings
Gallery Open, Łódź/paintings
Small Gallery, ASP Wrocław/paintings
AWARDS
SEMI-FINALIST of an international  fashion design competition OFFfashion ,
Named as one of the most promising young polish artists of 2016-Group exhibition 18.11.2016 -18.12.2016 at National Museum of Arts, Cracow, Poland
Finalist at the national level of the Theatre and Declamation competition.
Winner at the provincial level of the Theatre and Declamation
competition,
Winner- 2-nd place at the provincial level of the Declamation competition,
Winner-  at the provincial level of  the Ecology competition,
Winner- 2-nd place of the polish nationwide, Culinary Photography competition, organized by 'Bonduelle' brand, Poland
She had her first group painting exhibition at the age of 12  in cityhall
Empik Galery. From that day she knew she will be dedicated to arts
Wanting to conect her many passions, she decided to open Graphic
Eaters Studio in september 2015.  www.graphiceaters.com
From 2017 working as Fashion Print and Textile Graphic Designer for fashion brand: RESERVED, LPP
Cathy Silvia Voget (Katarzyna Sylwia Wójcik), ur. 01.01.1987 roku w Starachowicach w województwie Świętokrzyskim, Polska Artystka multidyscyplinarna, graphic designer. W swoich pracach często łączy zagadnienia z zakresu: wielokulturowości i rutuałów, cielesności, filozofii, psychologii, socjologii, medycyny/biologii oraz nowych technologii.
W malarstwie często koncentruje się na abstrakcyjnej formie eksperymentując z fakturą i strukturami, ciągle stara się rozwijać i odkrywać nowe środki wyrazu.
Obecnie:
Zafascynowana jest modą, animacją poklatkową i grafiką komputerową.
Chcąc połączyć wiele swoich pasji założyła multidyscyplinarne studio graficzne Graphic Eaters Studio we wrześniu 2015 roku.
Obecnie Fashion Print and Textile Graphic Designer dla fashion brand: RESERVED, LPP.
W 2018 ukończyła swoją czwartą specjalizację studiów wyższych-Fashion Design na Akademii Sztuk Pięknych im. Władysława Strzemińskiego w Łodzi.
Na tydzień po obronie dyplomu dostała zaproszenie by zaprezentować swoją kolekcję 8 looków podczas wydarzenia Marka Wspiera Markę w Centralnym Muzeum Włókiennictwa w Łodzi. Niedługo po obronie również otrzymała zaproszenia na 3 wystawy, w tym dwie w ramach najbardziej prestiżowego z konkursów Fashion dla młodych projektantów mody w Polsce- LODZ YOUNG FASHION AWARDS. Na dwa miesiące po obronie odezwała się do niej przedstawicielka Vancouver Fashion Week  z zaproszeniem na pokaz FW19 w Kanadzie podczas tygonia mody w marcu 2019. Na kilaka miesięcy pózniej otrzymała zaproszenia na eventy i pokazy podczas UK London Fashion Week oraz Feerick Fashion Week w Transylwanii, Rumunii na sezon SS20. Następniew maju 2019 została półfinalistką prestiżowego konkursu modowego OFFfashion.
Publikacje o niej pokazały się między innymi w: Appareal, Nowa Zelandia; WGSN (najsłynniejsza na świecie branżowa platforma modowa); Fox Life TV, Włochy; HUF- Magazine, UK; The models magazine, UK; V-FILES Nowy York; 33-magazine, Włochy; Daily Hive & Refinery29, Canada; Sortimentos, Brazylia, La Mode Info, Polska i inne.
Jest również absolwentką Uniwersytetu Łódzkiego na kierunku: Kulturoznawstwo na dwóch specjalizacjach: Teatrologia (gdzie zdobyła
wiedzę z zakresu min. teatru, filmu, animacji, sztuki interaktywnej i nowych mediów, produkcji filmowej oraz teatralnej, kina
eksperymentalnego) oraz Promocji Sztuki. Była wolnym słuchaczem na kierunku: Historia Sztuki na wydziale Historii i Filozofii
Uniwersytetu Łódzkiego. Studiowała Culture studies i antropologię na specializacji: Film i Nowe Media na University of Primorska,
Koper, Słowenia. Była członkiem miedzynarodowego projektu CCBC Europe-Asia (Crosscultural Business Communication)
W ramach europejskiego projektu Leonardo Da Vinci, Koper Słowenia. Absolwentka dwuletnich studiów podyplomowych
Akademii Sztuk Pięknych im. Eugeniusza Gepperta we Wrocławiu. Ukończyła kierunek: Malarstwo na Wydziale Malarstwa
i Rzeźby w pracowni Malarstwa: prof.zw. Krzysztofa Skarbka, Technologii i Technik Malarskich prof. nadzw. Jacka Jarczewskego,
Rysunku i Malarstwa adiunkt Marty Borgosz oraz pracowni Nowych Mediów prof. nadzw. Wojciecha Pukocza.
W latach akademickich:
Ukończyła dwu letnie warsztaty aktorskie z Dariuszem Leśnikowskim z Teatru Pstrąg (technika Boala), oraz z Tomaszem
Rodowiczem, Teatr Chorea (technika oparta na technice Teatru Gardzienice).
Aktorka i performerka Teatru Alternatywnego: Napięcie.
Współpracowała podczas praktyk, warsztatów, prac wolontaryjnych oraz podczas festiwali z: Teatrem Nowym w tym SCENA OFF w Łodzi, Teatrem Wielkim w Łodzi, Teatrem Powszechnym w Łodzi, Teatrem Realistycznym w Skierniewicach, ŁDK w Łodzi, MDK w Starachowicach, SCK w Starachowicach, Amnesty International oddział w Łodzi.
Na pierwszą grupową wystawę malarstwa zakwalifikowała się w wieku lat 12-tu, Miejska Galeria Sztuki Empik, Starachowice,
Biennale Plastyki 1999 rok.
Wystawy i pokazy od 2014
2019 Fashion Show OFFfashion  półfinały, Kielce, Poland
2019 July, Feeric Fashion Week SS 20 , Transilvania, Romania
2019 March 23rd,  Vancouver Fashion Week FW19/20, Vancouver, Canada
2018 Exhibition at Lodz Young Fashion Awards, Construction in fashion (on exhibition was presented dress sewed by me, i also made full dress pattern construction and cuting)PIOTRKOWSKA GALLERY
2018 Exhibition at Centre of Knowlegde and Art, Gallery Hol, Academy of Fine Arts, Lodz, Poland- Fashion design and all over prints on textiles
2018 Exhibition 'PRINT IN FASHION' at LODZ YOUNG FASHION AWARDS; Gallery House of Literature, Lodz, Poland- Fashion design and all over prints on textiles
2018 A Fashion Show at Central Museum Of Art and Textiles, Lodz, Poland- Fashion Show/fashion design and all over prints on textiles
2017 ICE Congress Centre,Kraków, malarstwo
2016 Wystawa w ramach projektu Sztuka Teraz, Muzeum Narodowe w Krakowie, malarstwo
2015 Galeria Open, wystawa plenerowa, Łódź, malarstwo
2014 Wystawa Poland in your eyes, Galeria Aquarius/Infosys BPO, Łódź, malarstwo
2014 Festiwal Noc Muzeów, Niebostan, Łódź, malarstwo
2014 Mała Galeria, ASP Wrocław, malarstwo
2014 Festiwal Otwarta Wystawa, Nasza Galeria, Łódź, malarstwo
2014 Wystawa Ale plama, Galeria Sztuki Współczesnej MDS, Wrocław, animacja poklatkowa
Wyróżnienia 
Półfinalistka międzynarodowego konkursu modowego OFFfashion
Nazwana jedną z najbardziej obiecujących polskich młodych artystek, podczas wystawy w Muzeum Narodowym w Krakowie 2016
Laureatka, 2-gie miejsce ogólnopolskiego konkursu fotografii kulinarnej –  Zorganizowanego przez markę Bonduelle, Polska
Finalistka Ogólnopolskiego Konkursu Teatralno-Recytatorskiego
Wyróżnienie w Finałach Ogólnopolskiego Małego Konkursu Recytatorskiego/deklamacja
Laureatka 2-gie miejsce w Regionalnym Konkursie Poezji/ deklamacja
Laureatka Olimpiady Biologicznej z zakresu Ekologii
art portfolio
www.cathysilviavoget.com
portfolio komercyjne:
www.graphiceaters.com